Pond Management in Hillsborough, North Carolina
Custom Design, Professional Installation, and Dependable, Knowledgeable Pond Lake Management Services from Hillsborough's Elite Pond and Water Garden Professionals, American Aquascapes
American Aquascapes has been a part of the pond design, installation, and management business for more than a decade and as such has brought the delight of a living landscape to many homeowners and businesses. As experts in all things related to aquascape ponds and lake management, American Aquascapes designs have been helping people in Hillsborough better appreciate the beauty of living waterscapes for years. The American Aquascapes team has earned numerous pond design awards, been featured in industry magazines and has pleased customers all around the state of North Carolina and beyond. When you work with American Aquascapes to create the backyard paradise you dream of, you can be certain that the finished product will exceed your expectations!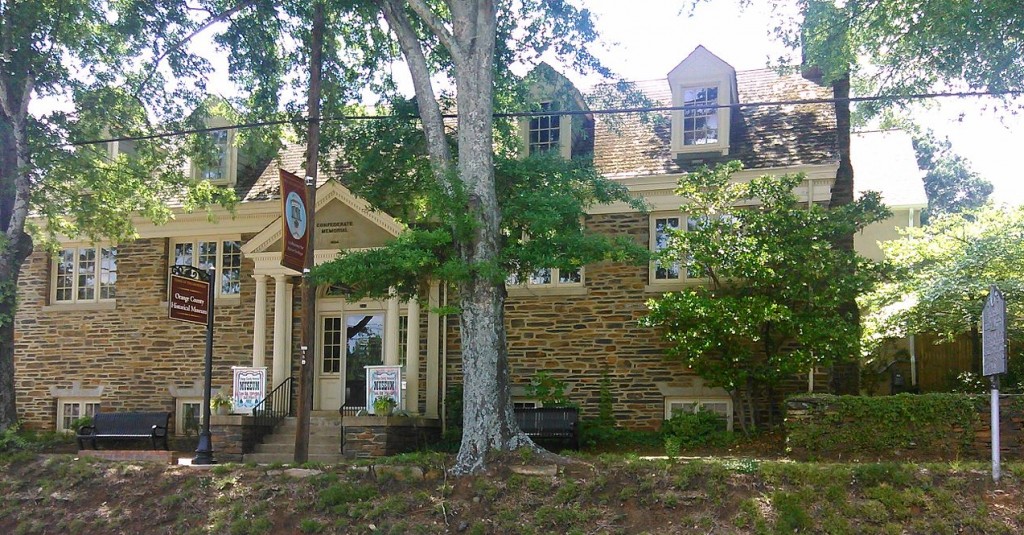 Hillsborough: A Small Town with a Big Heart
A Historic Downtown Plentiful In Unique Shops, Historic Locations and Fine Dining That Makes It the Perfect Place to Indulge In Creative Garden Spaces
Located perfectly to enjoy the high energy of Chapel Hill, while still convenient to Raleigh and Greensboro, Hillsborough, NC has much to delight guests and residents alike. As a town that enjoys community events, products from the local co-op, and reflecting on its past while building its future, Hillsborough, NC is an area that seeks to combine the beauty of nature with growth and progress. Consequently, many businesses and residents alike have found that features such as creative garden spaces, living landscapes and waterscapes to be the ideal way to join town and country.
The Advantages of a Living Waterscape
Transforming a Bland Backyard into a Creative Garden Space and Living Waterscape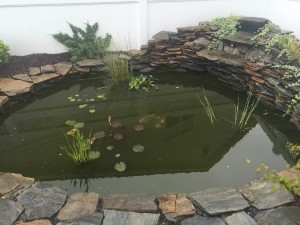 After a long day at work, one often looks forward to time spent unwinding while relaxing on the porch or patio. But what if instead of just sitting and watching the sunset, you could stroll through your private backyard paradise? By having a living waterscape complete with a custom Aquascape pond and creative garden space resplendent with varying hues of green, a plethora of flowers, and the sound of fish splashing in the pond, you can have a true retreat from the busyness of work.
The American Aquascapes design team knows how to combine the elements of nature to include fish, an expertly installed eco-system, waterfall and fountains to create a getaway in your own backyard. Even better, we can teach you how to manage this delightful retreat, or will handle the pond management for you.
A Well-Balanced Living Landscape Benefits the Environment
Having a backyard paradise doesn't just provide a retreat for you, but supports local Hillsborough wildlife. A backyard pond or lake will create a haven for fish, birds, frogs, dragonflies, and other animals. Frogs are especially welcomed, as they will help with pond management due to their alga eating. Toads are also a welcomed resident, as they will minimize the insect population!
A Backyard Paradise Excites Future Generations
Aquascape ponds influence the next generation to create a cleaner, safer planet. Teaching children the importance of proper pond management, gives them an appreciation for how our ecosystem works, and provides a better understanding of science and life. Planning, building, and maintaining a waterscape or pond can also help them have a better appreciation for the responsibilities and tasks of being an adult and recognizing the value of our world.
A Creative Living Landscape Means Less Mowing and Healthier Plants
According to the EPA, each year Americans use 800 million gallons of gas just to mow the lawn. All this cutting the grass releases tons of air pollutants. When you have a living water landscape designed and built, you are minimizing the amount of grass to be cut, thus lowering the amount of pollutants released in the air.  Better yet, by not having as much grass you are using less fertilizer and pesticides, which can run into the water supply. In addition, you can use pond sludge that is collected by your pond's filter to provide nutrient rich fertilizer – after all, it has fish droppings, excess fish food and decaying leaves in it- to fertilize your plants, trees and shrubbery.
Ponds and Aquascapes Create a Sound Barrier to the Hustle and Bustle of Hillsborough, NC
No matter how much you love your neighborhood, it doesn't mean you want to hear every vehicle as it drives past your home – especially when you are looking for a retreat after a long day at work. An aquascape design that includes a waterfall or fountain can help mask the sound of traffic or even the sounds from a nearby playground. In fact, for a buffer between you and a problem area of your yard, talk to an American Aquascapes professional about placing a fountain or waterfall element to the side of the pond where noise is a bigger problem. A planted backdrop behind the fall or a rock wall will add beauty to your living waterscape and minimize noise, too!
A Backyard Paradise Provides Outdoor Air Conditioning
As water evaporates, the heat in the air is minimized. Talk to any Hillsborough pond owner and they will all tell you the same thing – that this evaporation process results in a very cooling effect – much like that of turning on the air conditioner. As North Carolina summers can be rather warm, having a living waterscape to naturally cool the air means an oasis on a hot day. Better yet, when your pond includes a waterfall or fountain element, your air will have fewer germs, and less pollen, allergens or other pollutants.
Working with a Hillsborough, NC Aquascapes Design Professional
Changing your Hillsborough, NC from a yard without a water feature to one with an expertly designed and installed living waterscape means having a place of respite and a retreat for generations to come. The style and size of your aquascape design will depend on your space and budget restrictions, but you can be assured that no matter the type of living waterscape you choose, American Aquascapes will be there to not only install your pond, but to educate you in pond maintenance.
Our pond installations are performed by people who are licensed insured and maintain a good reputation in the Hillsborough, NC business community, so we can be sure you will be pleased. From creative garden spaces to pond management, and pond cleaning to understanding how to care for the fish stocked in your pond, American Aquascapes is here to help.